Last month I received a message from Spectrum's Multimedia Director Rebecca Horne to see if I was interested in photographing Will Mandy, a psychologist and Professor of Neurodevelopmental Conditions at University College London.
Spectrum is the leading source of news and expert opinion on autism research and the portal has a long established and respected conversational series called 'Beyond the Bench', which digs deeper into the minds and motives of leading experts in the field of autism research.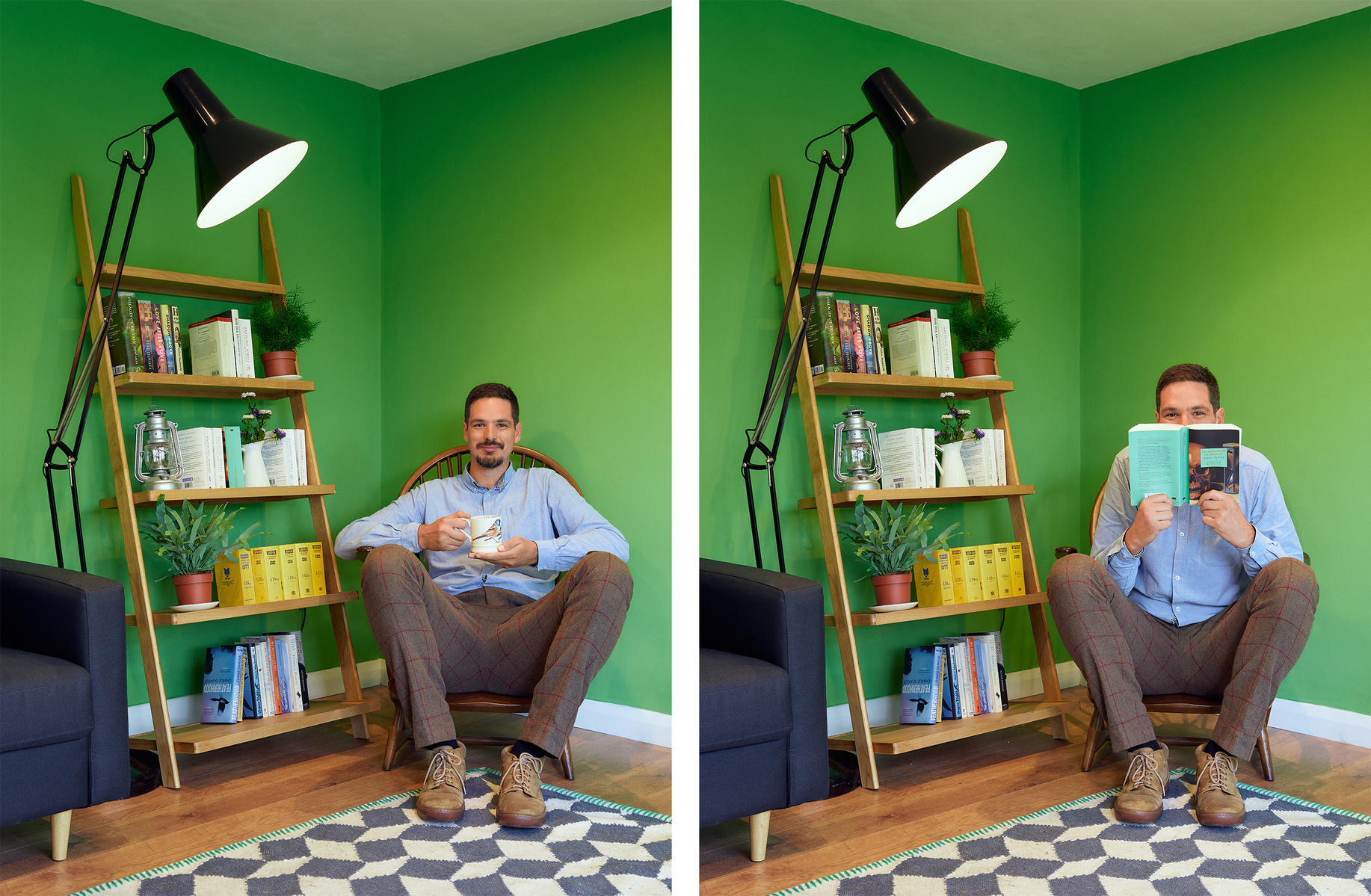 Accepting the commission, Rebecca and I discussed how we could reflect Will's personality and interests in a couple of frames. After reading his conversation, I noted that he loved drinking tea, reading and enjoyed his (non-covid restricted) rail commute from leafy Berkshire into Paddington London, so I envisaged a modern Englishman look and feel to the portraits.
Rebecca is based in New York City, so I submitted my thoughts as mini story board, before agreeing to two concepts - with a gentle nod to being a little playful. Speaking on the phone, Will was excited with the ideas and offered his trusted Brompton folding bicycle to enhance the commuter theme and freshly built home office to stage the tea drinking / reading shots in.
Pangbourne Station manager Helen (who was super accommodating & understanding) gave permission for lights to be set up on the platforms and an appropriate degree of passenger wrangling! That just left capturing frames in between the train line's extremely busy freight transport schedule - which rolled through at an alarming and frequent rate (to be fair, we were shooting on the main Great Western Railway, which links London with the whole of the England's Southwest and South Wales).
Arriving at Will's freshly constructed home office, I was very happy to see an intense gorgeous green wall. I also observed a rare version of Ercol's Windsor Quaker dining armchair - original and particularly low in stature. I immediately thought that we could play with Will's 6'9" height and have him seated with a cuppa and book. The plan worked a treat.
You can read Will's conversation here.
Thank you Will, Rebecca, Helen and a special big up to my assistant Laura.