Cycling Electric Magazine / Issue 5
Back in 2020, during the uncertain surges of Covid, an unvaccinated population and lockdowns, a new biannual magazine called Cycling Electric was launched in the UK.
Dedicated to solely to electric bikes, Cycling Electric magazine's concept was formed in response to the extraordinary growth in the sales of electric bikes across Europe, resulting from rapidly lowering costs of good quality electric motor / battery tech production and a greater appetite for less polluting modes of transport. As a cyclist myself, I was honoured to be asked to photograph the launch issue cover and a number of the features inside (you can read about my experience of producing a magazine photoshoot under the restrictive spectre of Covid - Cycling Electric Magazine / Launch Issue).
During the last 2 years, Cycling Electric has proved to be a great success, so I was chuffed to be asked to return and photograph the cover and a long form story, on location in the Lake District for Issue 5.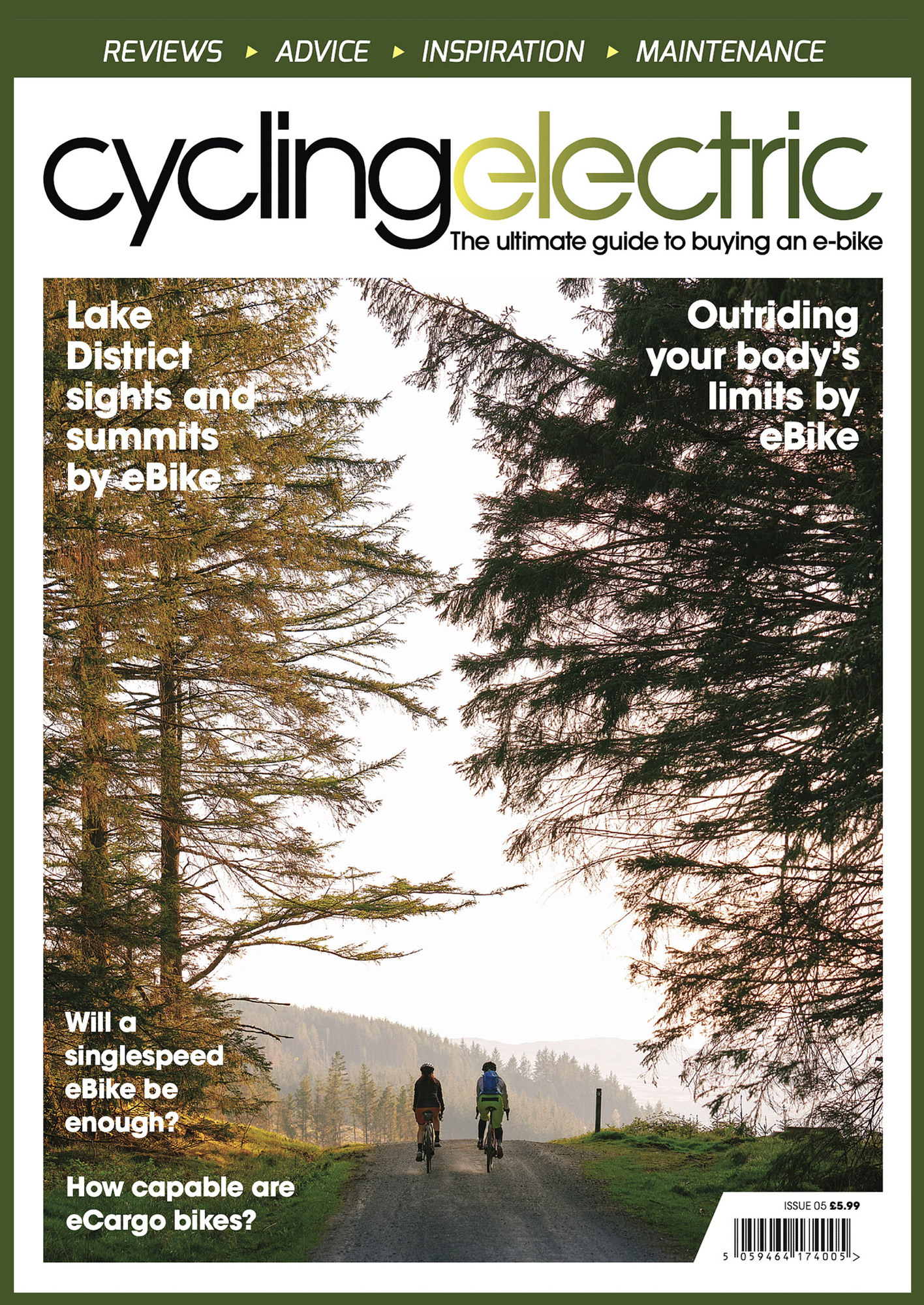 Scheming with 'everything to do with cycling ever' Mark Sutton (editing his 5th issue of Cycling Electric) we both wanted to go and make the story we originally intended back in 2020 before Covid hit, and that was to see what the latest e-Gravel bikes could do riding cross country in the Cumbrian fells. And wow, we were not disappointed in how well the bikes performed!
Welcome to Destination Unknown.
Sure, gravel bikes are not new, though their popularity continues to grow. Versatile enough for dirt tracks, fire roads and country paths, their tyre and frame geometry lend well to covering quite a distance without worrying about punctures or bent wheels. But what if one throws a top quality electric motor into the drivetrain? what terrain could be covered then? 5 of us, Mark, Verity, Logan, Gabi and I travelled to the Lake District to find out.
Accompanied by freakishly good weather, we ventured up and over terrain that many MTBs would struggle with, such was the power of the motors. Priced between £2.5k to £12.5k from brands Specialized, Ribble and Cairn, the bikes flew, and with so much confidence, we ended up believing that no route was out of bounds - and subsequently treated off road routes as our playground. Certainly blurring the lines with MTB frame sets.
You can purchase the magazine over at Cyclist Shop https://shop.cyclist.co.uk. Mark's article is a great read and really captures the spirit emitted during out time riding in the warm late spring sun.
Thank you hugely to Mark Sutton for commissioning my photographic eye again, and thank you to Verity Wood, Logan Van Der Poel-Treacy and Gabi Dąbek for your riding / modelling skills too.
I'm also pleased to announce that the skid champion for Destination Unknown was Mark…
I deliberately wanted a flat, wide bar 'Tonka Truck' of a bike, as I was carrying camera gear, Profoto lights, stands and a tripod. The predictability of the ride from the Cairn was perfect, so I could blast around scouting for photographic angles. The beauty of a solid performing electric motor is that one can carry that extra weight with pretty well no extra effort. Brilliant.