One of the key albums of this year is 'Deep England' by Gazelle Twin & NYX Electronic Drone Choir, and I am honoured that one of my photographs adorns the cover gatefold of the richly illustrated LP's artwork.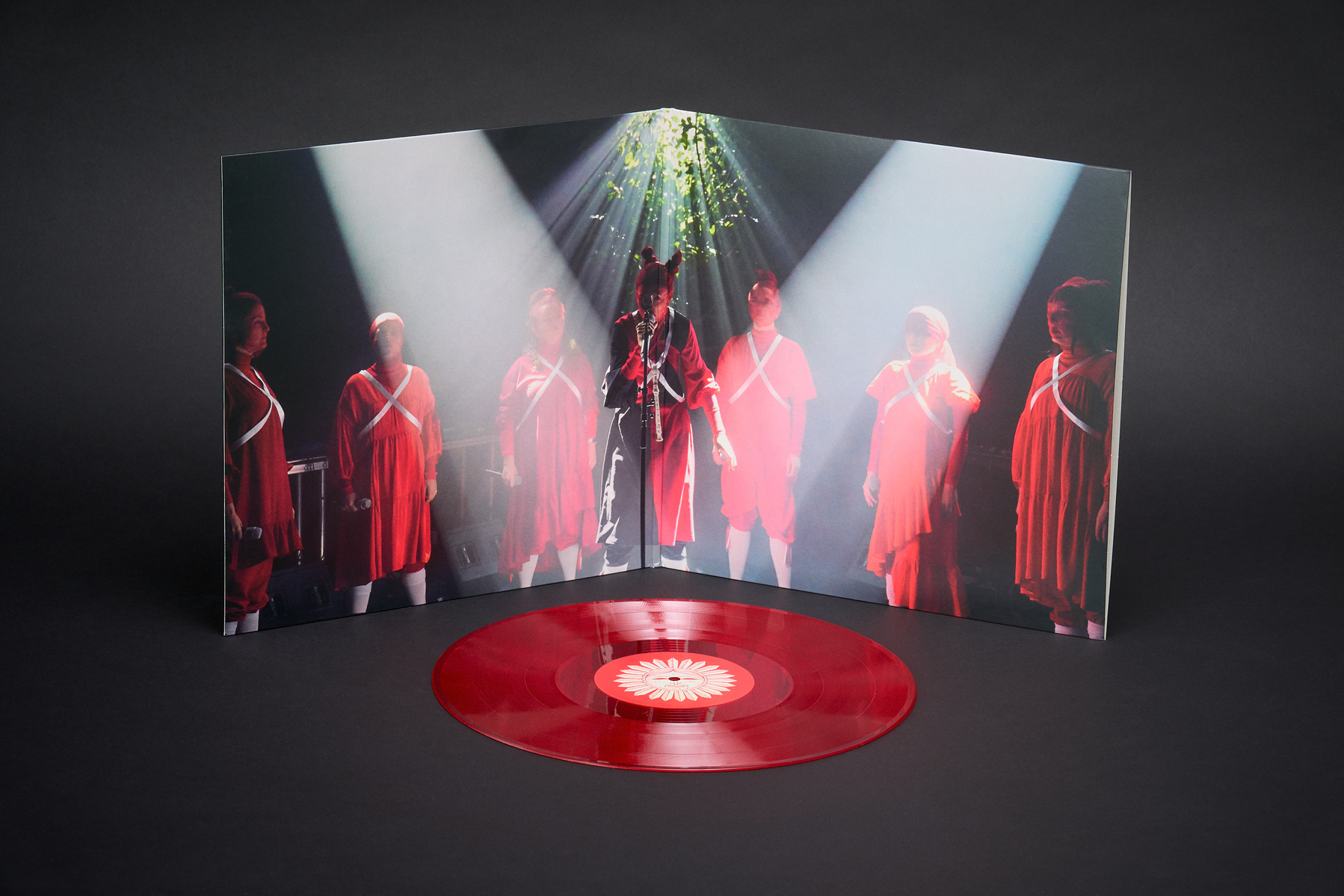 Born as a collaborative, multimedia project embracing NYX's vocal assault, Deep England's powerful resonance is a multi layered reenactment of Gazelle Twin's 2018 release called 'Pastoral'. The newly recorded album's timely release in March 2021, following a 3rd Covid 19 lockdown, emits a penetrating tone and dark commentary on the forces currently altering England's societal landscape.
I was first exposed to its tenebrous sonic punch when I photographed a startling performance in Queen Elizabeth Hall in London, as part of the EFG London Jazz Festival in 2019 (in fact, it was a key highlight, which I included in my festival review post). The energy on stage completely subverted the South Bank Centre by building an eerie, beguiling soundscape of protest and anger that mirrored our information economy's greed, unease and panic.
The performance was visually arresting too, thanks to a skilled merger of brilliant choreography, set design, styling and wardrobe - a thoroughly complete concept, which is increasingly rare to find. The album has been a critical success as well, so I hope the new found exposure allows Deep England to be performed again, as witnessing it in person is a wonderful and visceral experience. Photographing it was a pleasure.
Discover more about the Deep England ecosystem, where to buy and the people who helped create it:
https://nyx-edc.bandcamp.com/album/deep-england
(thank you Joshua for the lush red vinyl)
https://www.philippafionaneels.com
https://efglondonjazzfestival.org.uk
https://serious.org.uk/what-we-do/creative-producers
A few noteworthy reviews:
https://www.loudandquiet.com/reviews/gazelle-twin-nyx-deep-england
https://thequietus.com/articles/29728-gazelle-twin-nyx-deep-england-review
https://www.theguardian.com/music/2021/mar/12/gazelle-twin-nyx-deep-england-review